Learn to Play and Improve in the Fastest Growing Sport in America!
With 4.2 million people playing, the sport of pickleball has become the fastest growing sport in America. And for good reason. Pickleball is fun. It's competitive. It's social. It's active. It reduces stress and it will create and reinforce healthy habits in those that play.
If you are someone looking to start playing this wonderful sport — or you are looking to improve your game — these pickleball courses are designed for you! See you on the courts!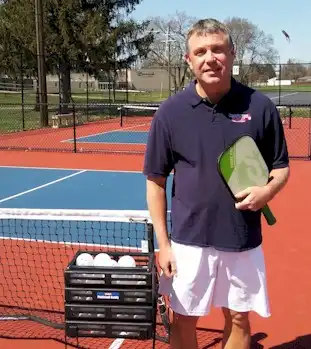 I am excited to take you on a journey to teach you about a game that will literally change your life. I have been teaching and instructing in the game of pickleball for approximately 5 years. As an IPTPA Certified Pickleball Teaching Professional, I will guide you through the game so many people love. Enjoy the ride!