What's Included in the Course?
This course is designed for those who are "newer" to the sport of pickleball and are, perhaps, a bit intimidated getting on the court with better players. It's also for those who have been playing for some time and who just can't seem to get over the hump and advance to the next skill level.
This course takes you thru all aspects of the game of pickleball — including information about courts, where to find a court near you, what to expect when you visit a pickleball club or venue for the first time, ratings, tournaments, etiquette, safety and rule clarifications.
The course also focuses on having a proper ready position(s) and the correct grip as well as a primer (including video) on various shots and fundamental shot-making techniques. The course also focuses on strategies that will help you succeed on the court and so much more!
As a bonus, included is a pickleball technique checklist for various shots and a discount code that can be applied to our very popular product, the 2022 Pickleball Planner.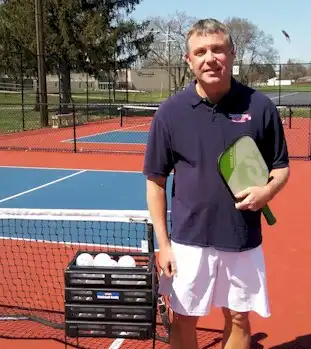 I am excited to take you on a journey to teach you about a game that will literally change your life. I have been teaching and instructing in the game of pickleball for approximately 5 years. As an IPTPA Certified Pickleball Teaching Professional, I will guide you through the game so many people love. Enjoy the ride!